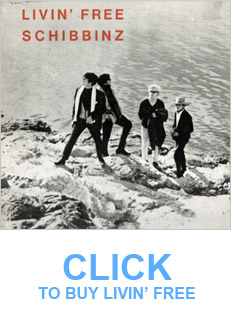 More than four decades ago, a unique album was released on an obscure label in out-of-the-way Córdoba, Argentina. Today, "Livin' Free" by Schibbinz is a rare classic sought after by collectors around the world and traded among fans on battered reel-to-reel tapes and cassette copies worn thin through the years.
The album was recorded on primitive equipment in late 1967 and released in early 1968. But it has endured because of its sophisticated songs, innovative arrangements, and creative musicianship far beyond the years of the teenagers who created it — and seems to reflect the cultural ferment of that time and that place.
"Livin' Free" is at last available in an official release, on remastered vinyl and compact disc. It even includes three previously unreleased covers that hint at the wide range of influences Schibbinz brought to their music.
---
Guerssen Records is proud to present the first official release of this luminous classic, a record described as "the holy grail of 1960s South American rock."
Order your vinyl or CD copy today!
Listen to the title song "Livin' Free"